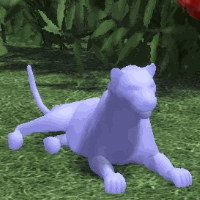 Go. Fold. Kill Coronavirus. Join the Homecoming Folding@home Team Today!
By Jimmy, in Announcements

Recommended Posts
Recommended
F@H Registration Issues If you're having problems with the web client after installation and you use Windows, you can use the desktop client to register as well: After installation, go to your tray and right-click on the icon, then click on Advanced Control Click on Configure in the top left Select the Identity tab Unfortunately I have no experience with Folding@Home on a Mac, but I would assume that they also have their own desktop client in some form.   A
Recommended by
Jimmy
Recommended
Hi everyone! Here are the May winners. March Winners April Winners May Winners June Winners   June 2020   🏆Here is our list of winners for Top 10🏆 1. HC_Psyblade with 117,901,529 points! 2. HC_Ruhe with 98,991,846 points! 3. HC_Ura_Hero with 98,585,870 points! 4. HC_MChemManiac with  89,720,345 points! 5. HC_CMOT_Dibbler with 79,914,168  points! 6. HC_Malohin with 74,975,080 points! 7. HC_Some_Girl with 71,182,484 points! 8. HC_Icee_Bear with 60,
Here are the last 4 months of winners as well as Costume choices!
Recommended by GM Miss
---