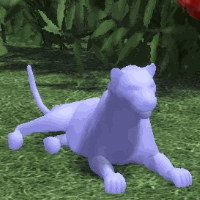 Go. Fold. Kill Coronavirus. Join the Homecoming Folding@home Team Today!
By Jimmy, in Announcements

Recommended Posts
Recommended
F@H Registration Issues If you're having problems with the web client after installation and you use Windows, you can use the desktop client to register as well: After installation, go to your tray and right-click on the icon, then click on Advanced Control Click on Configure in the top left Select the Identity tab Unfortunately I have no experience with Folding@Home on a Mac, but I would assume that they also have their own desktop client in some form.   A
Recommended by
Jimmy
Recommended
Here is a list, there are a few more on this list than the images above marked with *   Images of each: https://paragonwiki.com/wiki/Model_Replacement_Costume_Powers   Carnival Harlequin Costume Power (Permanent) Banished Pantheon Shaman Costume Power (Permanent) Crey Agent Costume Power (Permanent) *Coralax Boss Costume Power (Permanent) Consortium Guard Costume Power (Permanent) Praetorian Clockwork Costume Power (Permanent) Coralax Minion Costume Power (Permane
Here are the costumes to choose from.
Recommended by GM Miss
---